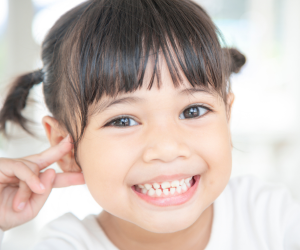 We treat each child as an individual as every child is unique.
It is a great privilege for me to be involved in helping children achieve optimal dental health that will set them up to have a great smile and healthy mouth for life.
I was originally taught a very mechanical, surgical approach; diagnosing the problem, remove it and replace the missing tissue. During my 39 years of clinical practice, I've learned that this approach is limited. My philosophy as a specialist Paediatric Dentist has evolved as I have come to realise the importance of treating the whole person and seeing the connection between a person's body, their teeth, lifestyle and their general health.
Your child's age, personality, co-operation and attitude towards dentists all influence the treatment. Together we go through the entire medical history from child birth through to the present moment. I assess their general growth and development and following diagnosis of any dental problem, a comprehensive treatment plan is made that is tailored to the specific needs of your child. As a parent you play an important part to ensure a successful treatment outcome and your support makes a big difference to your child's future dental health.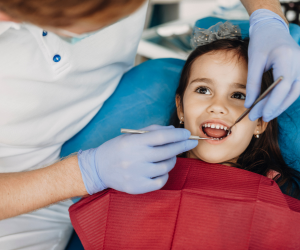 I frequently see many children who are very anxious about seeing a dentist. In most cases these children have been severely traumatised by previous dental experiences. As a specialist in paediatric dental care, I am committed to providing a child-friendly and age-appropriate approach to treatment that is supported by positive reinforcement. Whether the treatment involves a simple filling, comprehensive restorative work, orthodontic treatment or creating an aesthetically beautiful smile, I provide high quality dental care using state of the art techniques to obtain the best possible clinical results. I intervene appropriately to ensure that dental growth and development proceed normally. This ensures that ultimately your child will have a great smile and a healthy, mature permanent dentition that is fully functional. I believe that with the right approach, children can be motivated to look after their oral health and enter adulthood free of any dental anxiety.
Watching my patients grow up and see the quality of their lives improve through the efforts that my team and I provide, gives me great pleasure and maintains my enthusiasm for practicing as a specialist paediatric dentist.