Dr Malcolm Levinkind BDS, MSc, PhD, FDS RCS
(General Dental Council Registered Number: 52644)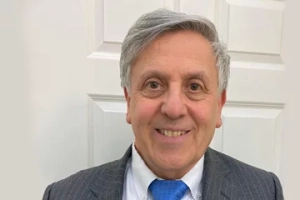 After qualifying from University College Hospital in 1978, I spent a short period working in both general practice and in the hospital sector in the UK. I moved to South Africa where I worked for two years in private practice. I returned to the UK to start my MSc in Paediatric Dentistry under Professor Winter at the Eastman Dental Hospital. I then spent over 12 years working as a full-time Lecturer and was promoted to Senior Lecturer at the Royal London Hospital. As part of my duties I was in charge of the Children's Dental Trauma Unit and the clinical aspects of the MSc in Paediatric Dentistry.
In 1988 I was awarded the Colgate Prize for my research on "Electronic detection of dental caries". As a clinical academic, I have published a number of research papers which you find listed under Publications.
Whilst retaining my connection with The Royal London Hospital for a further two years on an honorary basis, I worked for Procter & Gamble as a Senior Dental Advisor. I carried out research and contributed significantly to the company in several areas of oral health improvement. After leaving Procter & Gamble, I started my own Private Specialist Paediatric Practice as well as working part-time as a Senior Dental Officer, Paediatric Special Needs, in the Community Dental Service. I have now been in full-time, Private, Specialist Paediatric Practice since 1997. During this period I have also held the post of Honorary Senior Research Fellow at The Eastman Dental Institute.
In addition, I have also undertaken training in Osteopathic and Chiropractic techniques and work with complementary and conventionally trained clinicians to manage patients who require multi-disciplinary treatment.
I am a founder member of The Harley Street Paediatric Group and have two London-based practices: one in East Finchley (N2 9EL) and the other in Weymouth Street (W1G 7DB). I provide the full range of specialist paediatric dental care from routine primary care to comprehensive restorative and surgical treatment. In the East Finchley practice I have integrated lasers fully into my practice and can treat hard and soft tissues with lasers as an alternative to scalpel, scissors and drill. If necessary, in addition to conventional local anaesthesia I provide Photo-Bio-Modulation (PBM) or Cold Laser treatment for speeding up healing and helping with pain control. Should it be necessary, I can also provide treatment under oral and inhalational (happy gas) sedation or under general anaesthesia. To provide treatment under general anaesthesia I have privileges at; The Harley Street Clinic, The Portland Hospital and The Cromwell Hospital.
Over the span of my career I participated in many charities and have held positions on various committees including The British Society for Paediatric Dentistry. For Alpha Omega, I was honorary consultant at Ravenswood Village, a residential home for about 200 individuals with a range of special needs. The oral health scheme that I ran at Ravenswood for over 13 years was awarded several prizes and gained international acclaim.
I was Chairman of the Board of the International Affiliation of tongue-tie Professionals from 2015 until 2019. I am still an active member of the organisation.